Your manufacturing company operates in one of the most competitive and specialized industries in the world.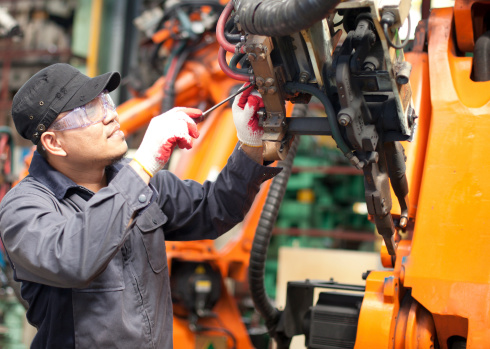 And if you're looking to maintain a competitive edge, it's absolutely critical to attain IT to help automate manufacturing business processes. Fortunately, NYNJA offers the best manafacturing IT services and support designed to help you stay ahead of the competition. To learn more, give us a call at NY (845) 664-4357, NJ (201) 785-7800 or send us an email at info@nynja.com.
As you're operating in a highly competitive industry, your manufacturing firm must leverage innovative technologies to support, enhance, and automate your business processes – from order processing to scheduling to production and everything in between, your business processes must be streamlined to increase productivity and profitability.
Looking for Manufacturing IT Services in New York / New Jersey? Look No Further Than NYNJA – We're Here to Help You Realize the True Value of Your Technology!
As a leading manufacturing IT support company in New York / New Jersey, we have the experience and expertise necessary to address the unique challenges your manufacturing firm faces on a daily basis. When you choose to work with our team of manufacturing IT services experts, you're able to rest assured knowing we'll provide:
Support for business applications such as CRM and ERP solutions, in order to help you take full advantage of your business-critical applications.
Comprehensive IT security including managed anti-virus, firewalls, and spam filtering to combat emerging security threats.
Remote access solutions to enable your staff members to access key business systems in the office or on the go.
Around-the-clock IT support to address all of your IT-related questions, concerns, and issues.
24/7 monitoring and maintenance to detect and resolve issues before disruption or downtime occurs.
Plus, we offer various other manufacturing IT services to keep your manufacturing firm operating at it's fullest potential. And our affordable monthly fees allow you to budget accurately for your IT investment – without surprise invoices.
Looking for manufacturing IT services in New York / New Jersey? NYNJA helps you maximize the value of your IT to help automate manufacturing business processes. We're the trusted IT support company for manufacturing firms in New York / New Jersey.  Call today.
NYNJA provides IT Support and IT Consulting Services to businesses across New York and New Jersey.

We proudly serve the communities of Suffern, Monsey, White Plains, Westchester County, Wyckoff, Mahwah, Denville, Parsippany and many other communities in New York and Northern New Jersey.