Windows 7 and 8 Differences – Which Operating System Should You Choose?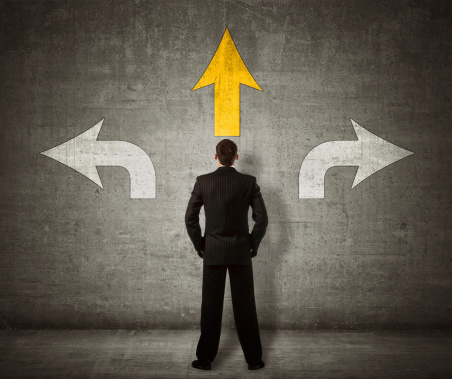 Windows XP is officially over. Using Windows XP will now put you at greater risk of cyber threats because any new vulnerability will go unpatched.  So what are your options? You can make the switch over to the latest operating system, Windows 8 or you can even settle for Windows 7, as they are both great operating systems, which will leave you satisfied.
Windows 7
The greatest thing about Windows 7 is the familiarity it comes with. The basic navigation and functionality is similar enough to Windows XP that you won't have to do too much learning. For example, the pop-up Start menu still exists in Windows 7 but does not in Windows 8. Windows 7 is a composed and complete operating system. It is definitely a comfortable and safe operating system for those that are used to the design and functionality of Windows XP.
Windows 8
While Windows 8 is a major step-up in technology it is also further away from anything Windows XP was. For those looking for the traditional Windows XP feel, Windows 8 does not have it. Instead, Windows 8 and 8.1 got a complete new face-lift. They got rid of the pop-up Start menu and replaced it with an app-launcher that takes up the whole screen. The new Start screen is also optimized for touch-screen interaction. The drastic interface changes have caused up a stir of critiques in the tech-community. However, Windows is still working on complaints to improve Windows 8 and 8.1, so some things may revert back to the traditional design.
Although the interface has become a concern, Windows 8/8.1 do pack some great benefits. For example, startup and shutdown times are much quicker, and overall performance is slightly improved. Another amazing feature is that virus protection is now built into the operating system. This gets rid of the need to download and pay for software.
To conclude, if you aren't afraid of tackling the new Windows 8 interface, then you might enjoy the new and experimental feel of Windows 8. And who knows, changes might be made to improve the overall design causing users to fall in love with Windows all over again. However, if a traditional Windows interface is more your speed, then Windows 7 is not a bad choice as it packs on many benefits as well.
For more information on Windows 7, 8, and 8.1 contact our team at NYNJA. You can give us a call at NY (845) 664-4357, NJ (201) 785-7800 or send us an email at info@nynja.com. We will do our best to assist you in making the right choice for your business!
NYNJA provides IT Support and IT Consulting Services to businesses across New York and New Jersey.

We proudly serve the communities of Suffern, Monsey, White Plains, Westchester County, Wyckoff, Mahwah, Denville, Parsippany and many other communities in New York and Northern New Jersey.