Why do executives choose to bring in IT consultants to plan and enact business continuity strategies?
A business continuity plan is one that ensures continuous delivery of products and services to clients, especially after critical operations have ceased, as often happens after a major disaster.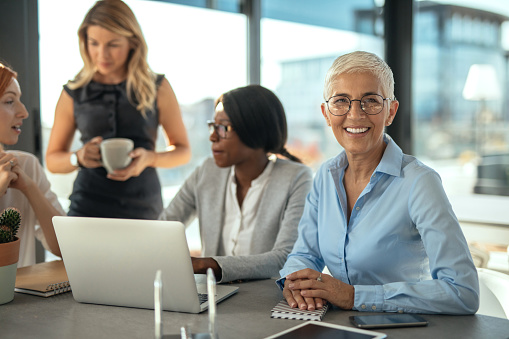 How exactly does a business continuity plan work? This system is put in place to ensure that if your operations are disrupted for any reason, there are mechanisms in place to get things back up and running as quickly as possible. Years ago, this was not considered necessary by most business owners. However, with the number of severe disasters America suffers each year, it has become essential.
From one end of the nation to the other, disasters do strike. California now experiences more severe fire seasons than ever, not to mention earthquakes. All coastal areas, especially in the south and along the east coast are prone to floods and hurricanes. The mid-section of America is known as "Tornado Alley." There's seemingly nothing we can do to stop Mother Nature, but we can be prepared. As a business owner, this is a must.
The Role Played By IT Organizations In A Business Continuity Plan
Nowadays, most businesses depend wholly on their computer and networking systems for everything from customer service and shipping to billing.
Any type of disruption to your business operations can be costly in more ways than one. Often, the disruption turns out to be an IT issue. Certain industries are even more vulnerable. These include health organizations. They provide critical services to their patients. The whole nature of healthcare is providing excellent patient care. That means on-time, dependable services. In this sector, lives literally are at stake, so a business continuity plan is vital.
A Business Continuity Plan includes setting up, running, and maintaining backup systems for all data and applications.  Most include onsite and offsite data backup and recovery initiatives.
Important Aspects Of An Effective Business Continuity Plan
Any plan must be well-thought-out and well-orchestrated so that it works correctly and quickly to restore access to files and apps. Below is a simple checklist with guidelines about how to create a Roadmap to your own customized Business Continuity Plan.
Conduct A Business Impact Analysis
This establishes the core mandate of the business. From this analysis, a business owner can derive the importance of the most critical services offered by that specific organization. The impact analysis should also be aimed at discovering the internal and external impacts that any disruption would cause. Once the critical services and products have been identified, they must be put on a priority list. The priority list should be based on other factors such as additional expenses, loss of revenue, and even intangible losses.
Some of the identified threats in a business include natural disasters such as earthquakes, floods, and tornados depending on the geographical area where your business is situated. Other general threats include fires, cyber-attacks, and even terrorist attacks. Each of these may have different impacts and so the recovery plan must be able to address each of these threats separately.
Designing The Continuity Plan
In designing your plan, you must also identify the specific person or department that will be responsible for its implementation in that area. In most instances, the IT department will be a big part of this, whether you're using in-house personnel or IT managed services. Public Relations might also come in handy, especially in the event of a natural disaster. It's important to keep your customers or patients calm during the crisis. Customers need and want to know what's going on. Try to be as transparent as possible. This can help you avoid the loss of customer trust and brand reputation.
What resources have been set aside to help in the recovery process? Your budget should include an allocation for unexpected negative events. Whether your office is flooded because of a plumbing leak, or the roof is torn off by high winds, you need monies in your budget allocated for just this type of incident.
For instance, cyber-crimes are becoming almost commonplace. In the case of a cyber-attack, are you prepared? What would you do if today, one of your employees clicked on a bad link and a ransomware virus was downloaded into your computer system? Do you have IT experts on staff who would know what to do? Are you prepared to pay a ransom of thousands of dollars to restore access to your database? Cyber-crimes are occurring with much more frequency. They can bring a business to a standstill in a moment's time.
Testing Your Business Continuity Plan
This is the phase that comes immediately after implantation of the plan itself. Testing your plan is so important. You may have missed something critical during the planning stages. Now is the time to find out where the gaps are. This is your golden opportunity to fix those gaps and address all those issues. If you wait until a real disaster strikes, it could end up costing a lot more money to deal with the evolving circumstances.
Why Executives Work With IT Consultants
Tragedy strikes when least expected. Those who survive are the ones who adequately prepared for every contingency. Most business owners are simply not experienced enough to do all this legwork and planning on their own. It takes a specialized team of people to design, implement and test a Business Continuity Plan. That's why so many of today's savvy business executives hire IT consultants who specialize in this field.
A good IT consultant will come in and asses your current IT infrastructure. They will help you understand what your strengths and weaknesses are. They will put together a plan that fits your budgetary requirements. In the end, you should be able to institute a much stronger business continuity plan for less money when you work with a professional IT consultant. They bring value to the process of planning for the unforeseen.