When Your Business Needs the Highest Quality IT Managed Services, Trust Our Team As Your IT Support Company!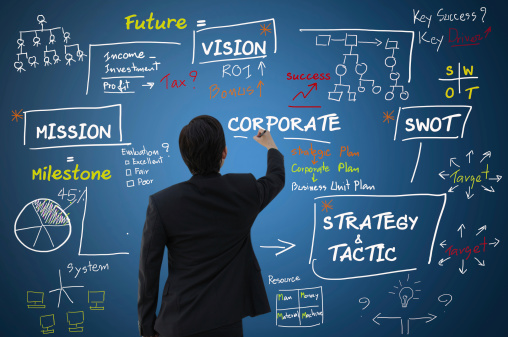 As technology becomes increasingly complex, it's more difficult than ever before to handle IT issues on your own. And as a business owner, you're far too busy to deal with disruptions and downtime resulting from IT issues. But fortunately, our IT experts offer an extensive range of IT services and support for businesses! Interested in leveraging IT managed services?
Give us a call at NY (845) 664-4357, NJ (201) 785-7800 or send us an email at info@nynja.com.
Your employees heavily depend on your technology to maintain productivity and efficiency throughout the day. But when your technology fails, your day-to-day operations come to a complete halt, resulting in lost productivity and profitability, and ultimately, impacting your bottom line.
Tired of Being Reactive Instead of Proactive When it Comes to Your Technology? NYNJA Offers Proactive Managed IT Services to Keep Your Business Operating at it's Fullest Potential!
Your technology must be maintained in a proactive manner, in order to prevent, detect, and resolve IT issues before disruption or downtime occurs. When you're looking for an IT support company in New York / New Jersey, look no further than NYNJA! Our managed IT services keep your IT infrastructure reliable and secure with:
24/7 monitoring and maintenance to prevent, detect and resolve IT issues while ensuring optimal performance.
Around-the-clock IT support to address your IT-related questions, concerns, and issues at all times.
Comprehensive network security including managed anti-virus and firewalls to safeguard your network.
Plus, we offer fixed monthly fees to help you budget accurately for your IT investment – without shocking invoices. And our managed IT services are designed to help you benefit in the following ways:
Minimize technology risks: As cybercrime and industry-specific regulations continue to evolve, it's critical to work with a managed IT company that ensures you're safeguarded against a wide-range of technology risks.
Enhance productivity and efficiency: When IT issues occur, your business needs timely IT support to ensure your technology remains up and running at all times, in order to improve productivity and efficiency throughout day-to-day operations.
Reduce labor costs: An in-house IT staff has a lot of costs associated with it – from salary to vacation pay to training, it's much more cost-efficient to outsource your IT department.
Looking for IT managed services in New York / New Jersey? Contact NYNJA – We've helped many businesses in New York / New Jersey keep their IT infrastructure reliable and secure.
NYNJA provides IT Support and IT Consulting Services to businesses across New York and New Jersey.

We proudly serve the communities of Suffern, Monsey, White Plains, Westchester County, Wyckoff, Mahwah, Denville, Parsippany and many other communities in New York and Northern New Jersey.