What is Microsoft Intune?
With the launch of Windows 10, Microsoft is finally embracing the BYOD trend by introducing Microsoft Intune. Cloud-based services give employees the freedom and mobility to get work done wherever it's most convenient, reflecting the way many businesses operate today.
According to an IT Impact Report from CEB:
1 out of 3 employees are completely mobile
4 out of every 5 employees say that they spend at least a portion of their day working outside of the office
61% of those surveyed believe current mobile solutions are ineffective
Microsoft is ready to change that by expanding and improving on the BYOD trend with Intune. Now, business owners and IT admins alike have the ability to easily protect and manage their devices.
What is Intune?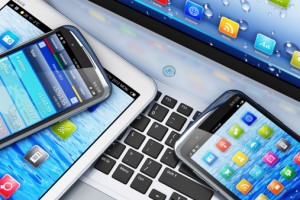 Microsoft deigned Intune to help businesses securely and effectively manage mobile devices and computers. You benefit from features such as:
Data encryption for mobile devices and computers
Mobile application management
Mobile device and computer monitoring
Multi-Factor authentication
Remote wipe capabilities so lost or stolen devices never lead to data breaches
There is absolutely no hardware required, eliminating hassle and saving you time and money – access to Intune is managed fully through the cloud. Microsoft Intune delivers mobile application management across iOS, Android, Windows, and Windows Phone for just $6 per user/month.
To discuss the important of mobile device management and learn more about Intune, get in touch with NYNJA at info@nynja.com or NY (845) 664-4357, NJ (201) 785-7800.