Using Dropbox For Your Business? Are You Aware of the Security Risks?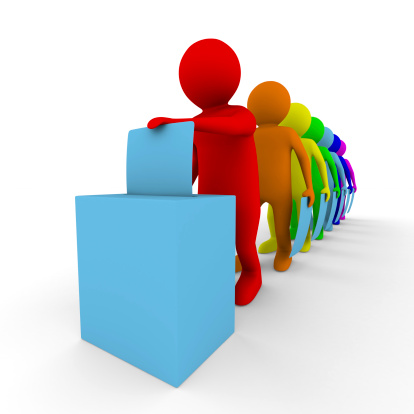 Many businesses have started to use services like Dropbox or Google Docs to share files among their staff, and it's easy to see why. Using cloud services to share files online is an easy way to make your project files available to your team members at any time from any place they can access the Internet, so you can increase productivity and collaboration among your team.
But services like Dropbox are mostly designed for personal use, and they weren't created with the rigorous security in mind that businesses with confidential data need. Dropbox isn't the only villain here; many of the file sync services and online cloud consumer-level file storage services are equally vulnerable to theft, data loss, compromise, and even loss of ownership.
Why leave your important business open to any of these potential breaches? Three simple words: Because It's Easy. These services are quick and easy to install, and they're also incredibly inexpensive. So many businesses still continue to risk the livelihood of their employees, their business reputation, and the financial stability of the entire organization. Sure, Dropbox may be a very affordable solution, but at what price?
In 2012, Dropbox reported a security breach where hackers broke into user accounts and could view and steal information. Then, in 2013, Dropbox users were victims of a phishing attempt where hackers attempted to have users disclose their passwords and security settings by going to a copy website that contained a Trojan virus.
Forget about Dropbox for a second. Are you using Google's Gmail application or their Google Drive service? Just a few days ago, Google became a victim of a security breach where approximately 5 million Gmail accounts were listed on a Russian bitcoin forum.
Consumer file synchronization services and file storage services have a huge target painted on their backs. Cybercriminals know that more and more businesses are storing vulnerable and lucrative data in the cloud, and are developing trickier ways to get at it. Why risk your business just to save a couple of bucks? It's not worth it.
Book Your Complimentary Cloud Services Review Today With The Team Of Cloud Experts at NYNJA!
Our cloud services review will help you understand how your business can take advantage of the same collaborative and time-saving solutions of services like Dropbox, but without the potential security risks. We are experts in finding the right cloud services that meet the needs of your business but fit within your budget, and we'll make sure you're fully prepared and protected from any potential pitfalls that might await.
Our cloud experts will help you to understand:
The risks of data loss from consumer-level cloud services
How to protect against data corruption using consumer cloud services
Identifying potential security risks using consumer cloud technologies
Retaining data ownership in the cloud
Protecting against loss of file ownership
Ensuring you remain compliant with industry and regulatory standards
Dropbox and all the other consumer cloud services may be attractive simply because of the low price-tag. Our goal is to help businesses like yours understand that sometimes the savings of a few dollars can lead to huge security and confidentiality issues down the road, and that the seeming convenience just isn't worth it.
We are here to protect you.
Book your complimentary cloud services assessment with NYNJA today. We will sit down with you and help you understand how your New York / New Jersey company can use the right cloud solutions in a safe and secured environment. Call our team today at NY (845) 664-4357, NJ (201) 785-7800 or email us at info@nynja.com.