Use the Google Drive App to Scan, Organize, and Keep Track of Your Receipts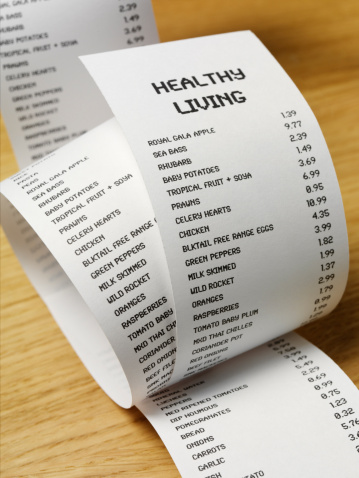 As a business owner, you're probably familiar with the task of sorting and organizing all of your receipts at the end of the month. The problem is, receipts are extremely easy to lose. Did you know there's a better way to keep track of your receipts? In fact, you're probably already using the app for other purposes.
Google Drive, a file storage and synchronization service, enables you to store, share, and edit files from any device. In May 2013, Google released a scan-to-Google Drive feature for the Google Drive app.
If you're looking for an easier way to store and organize your receipts, use the scanning feature in Google Drive. Here's how to use the feature:
Install and open the Google Drive app on your mobile device.
Tap the + symbol to reveal a menu, then select new folder and create a receipt folder.
Go back to the menu and select scan.
Take a photo of the receipt with your mobile device.
Once you're finished, press the check-mark to complete the scan and save the receipt in the folder. The image will be converted into a PDF, then you can edit or revise the name of the image to help you keep track of your receipts.
To learn more about the Google Drive app, give us a call at NY (845) 664-4357, NJ (201) 785-7800 or send us an email at info@nynja.com. NYNJA can help you take advantage of the scan-to-Google Drive feature to keep track of your receipts.