The Secret Key to Turning Clients into Loyal Fans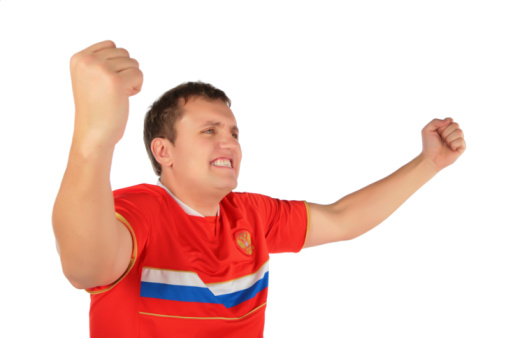 The transactional relationship is the norm in business: sales pitches and purchase orders, tender for services rendered. We all know the rhythm, we all sing along with the tune. It is the basis for most business models, and it is rare for an organization to elevate itself beyond relating to its customers as just that, customers and clients.
It's the simple, underlying formula beneath all business. It's so simple children understand it instinctually. What isn't simple is the active promotion of raising your business beyond the scope of this fundamental relationship with its clients to a rare and highly sought-after level.
When you can culture a client relationship model that is more akin to friendship and fandom than transactions you can hit a new high in almost every element of your business. Your customers become advocates for your brand. They easily and routinely seek you out for repeat business.
We see this phenomena fairly regularly in the tech industry. Companies like Apple have taken it even a step further, and their customers are often compared to a cult. But this fanaticism is based on a product and the inferred lifestyle.
So how do you generate that kind of brand loyalty and advocacy independent of a product? The answer is actually pretty simple.
Listen:
Your clients are your best resource in understanding the industry. From clients you can learn what kind of problems they're experiencing, what makes their day a drag and what they think could be done to fix those situations. Provide many avenues for clients to make themselves heard. What one person tells you can help you solve another problem down the road.
Be an Educator:
Freely and openly share information about your business, what problem it seeks to address, and how it does so. Ensure that your front-line people have a deep and comprehensive knowledge of what the product or service is seeking to accomplish, and how that relates directly to the customer's experience. Offer this knowledge free of charge, no strings attached.
Knowledge is an added value that clients appreciate. Even better than a person who knows their stuff inside and out is someone who can talk about it easily. It differentiates you as an authority in the field, and the more of their information they get from you the more readily they'll associate you with the subject. Once you've established yourself as a thought authority the client will seek you out every time they have a question. Not only does this consistently put you and your business in front of them, but an educated customer is much easier to work with.
Be Proactive:
If you're listening and educating than you'll have a strong enough grasp of both what your business does and what the client needs to match the two. From this position of understanding you can proactively anticipate clients' needs before they even know they have them.
Be Respectful:
Maintain a high level of respect both within your organization and with your customers. The customer is not always right. When confronted with a customer issue be ready to listen and understand the problem; not many people enjoy being frustrated or angry, and if a customer is feeling that way it's not because they want to. See if you can discover a solution that both parties can be happy with. Good customer service does not mean blowing over at the slightest breeze. Be prepared to stand your ground, maintain your authority and discover a way to fix the problem that everyone can be happy with.
Be Fast:
Everyone's time is valuable, and not always for the traditional financial reasons. As time spent at work and home get more and more blurry it is now more than ever a dire imperative to be as prompt as possible. You're not just wasting your customer's time, but the time of their family, friends, and everything else that gives them reason to work in the first place. That being said, if you can't be fast be clear on how long something will take. Not everything happens instantly, but if you can frame a realistic expectation you'll have happier clients.
With these steps, you're well on your way to turning customers into loyal fans. The basis is pretty simple: just treat them how you want to be treated when you're a customer.
To learn more about developing client relationships, contact the IT professionals at NYNJA. They can be reached at NY (845) 664-4357, NJ (201) 785-7800 or by sending an email to info@nynja.com.