Should You Use a Temporary Credit Card for Online Transactions?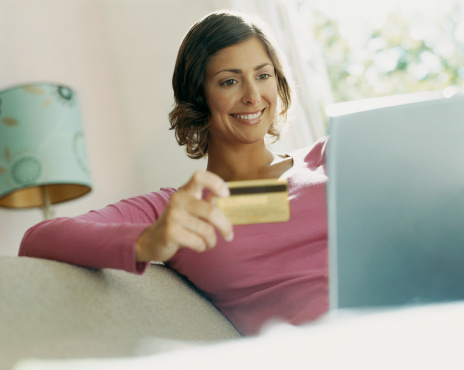 After the recent series of scandals in the United States involving credit card data theft, the U.S. Department of Homeland Security warned retailers about a type of malicious software attacking point-of-sale (POS) systems, called "Backoff." It is said that this virus is undetectable by most anti-virus software.
During the wake of these scandals, recent popularity has emerged around the topic of temporary or virtual credit cards. Although not all banks offer these cards, they are quickly popping up everywhere.
The need for cyber security is becoming more and more desirable today, likely due to recent NSA spying scandals, and other security breaches. Businesses are also seeing the dark side of the virtual world as failures to instill security measures are resulting in company downfalls.
So how does a temporary credit card work?
First, call around to different major credit card companies to find out if a temporary or virtual card is a feature they offer to their clients. If so, your credit card issuer will assign a set of credit card digits to you on a temporary basis. You can typically only use the card for a single online transaction, but some companies offer several numbers of transactions or a specific dollar limit, after which time the virtual card numbers deactivate.
How does this prevent cyber crimes?
The virtual card provides a seamless connection to your actual credit card without actually using the same numbers associated with your cards. The payment processing system handles the transfer from the temporary digits to your actual account number. So if your virtual card is set for a single use and the company you bought from got hacked afterwards, you would not be affected at all because the hacker would only have access to your virtual card number, and not your actual card number – and assuming the card was set to a single use it will have self-destructed after your initial purchase anyways.
Although there are always risks when navigating through the online world, these temporary credit cards are a great option for those that wish to protect their information in a more trusted way.
For more information on temporary credit cards and POS security breaches, contact our team at NYNJA. You can give us a call at NY (845) 664-4357, NJ (201) 785-7800 or send us an email at info@nynja.com. Our team is happy to assist in the security, protection, and success of your company.