Run Better Email Campaigns With Microsoft Connections
Not happy with your online marketing results? Maybe Microsoft Connections can put your small business on the fast track to online marketing success.
I am sure you have heard it said before, but you may have doubted the truth behind the statement. So let me tell you one more time, and this time you better believe it: A great email list is one of the best business assets you could own.
There, I said it.
Now, I am sure many of you are probably sitting there, smiling and shaking your heads in disbelief. Maybe you are thinking that the golden age of email marketing is over, right? After all, it is 2017. Today online marketing is all about building followers on social media accounts and distributing viral videos.
But you are wrong. And that mistake could cost your business a lot of money.
While it is true that social media is a great way to reach current and potential customers, I continue to advise my clients to invest in building a solid email list and using that email list for the majority of their online marketing.
But why? It is incredibly simple: You own your email list.
Unlike Twitter, Facebook, Instagram or any other third-party social media platform, no one can ever take your email list away from you. If the worst happens and you wake up tomorrow with your user account deleted from Facebook, those 100,000 fans are gone for good.
That can never happen when you build your own email list.
If building an email list and email marketing is so great, why aren't more small business concentrating on this type of campaign? Well …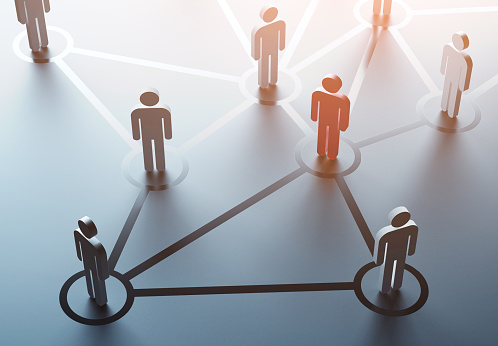 Email marketing is difficult, right?
Nope. The belief that it takes a marketing professional and deep pockets to conduct a successful email campaign is simply not true. There is absolutely no reason why email marketing needs to be complicated or expensive.
In fact, it can be downright easy and cheap. This especially true if you are using the right software, like Microsoft Connections.
Microsoft Connections is currently available for free to subscribers of Office 365 Business Premium. Microsoft Connections gives you everything you need to design, run and manage an entire email campaign straight from your favorite business software suite without all the hassles of other programs.
The main reason I love Microsoft Connections so much is the simplicity it offers me in creating a new email marketing campaign. I am not particularly gifted with designing emails, but even I can build stunning and professional-looking announcements, newsletters or customer referral marketing campaigns with just a few clicks.
All I have to do is to upload some basic information about my business, such as its name, logo, address and my color preferences, and then choose a template. Once I find an email template I love, I only need to replace the template's photos with my own, type my message and then hit send. The whole process takes me less than 15 minutes!
In fact, it is so easy, I can even set up an entire email marketing campaign straight from my mobile device.
A successful email marketing campaign is more than just a pretty design.
Designing the prettiest email campaign in the world isn't going to make you any money if you don't have the tools you need to manage the campaign effectively. That is why Microsoft Connections gives you everything you need to make the most of each and every email you send.
After sending an email blast, it is simple to monitor the responses it receives from the customers on your list. Right from the dashboard of the app, you can view a convenient campaign summary that lists the key performance indicators for each of your active campaigns. These KPIs include metrics like the percentage of emails opened, the number of new sign-ups, and how many recipients clicked on the links in your email. You can then use these metrics to compare the effectiveness of each of your campaigns to help you to shape the contents of future emails.
Of course, you can get a better idea of the response to your campaign by drilling down for a more detailed view of each individual subscriber's activities. I've found that this is a quick way to monitor how my biggest customers are reacting to my most recent offers.
Microsoft Connections also provides another very helpful tool, which provides a way to monitor subscriber growth. This is one of my favorite indicators because it helps me to see which of my emails are hitting or missing the mark with my customers.
Overall, I am very impressed with Microsoft Connections and will continue to recommend it to my clients who are already subscribing to Office 365 Premium. It is an easy-to-use piece of software with decent features and a price that is impossible to beat.