Protect Your Inbox with These 5 Crucial Email Tips
Email has, without a doubt, revolutionized the way we stay connected.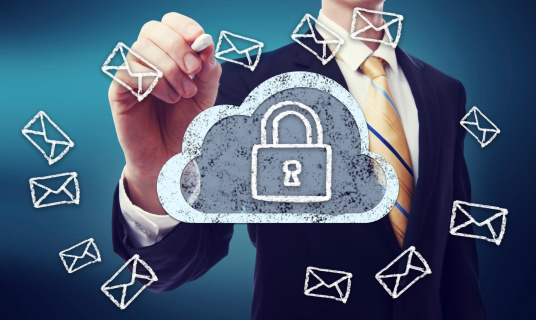 Whether at home, in the office, or on the go – your email provides an easy and effective way to connect with clients, co-workers, and even family. Email is essential to seamlessly managing your caseloads; but it's crucial that you're also managing your inbox effectively.
It's easy to see why cybercriminals target your inbox: statistics from a study done by The Radicati Group show that over 100 billion emails are sent and received every single day. Instances of malware, spam, and phishing scams are constantly increasing, and you need to take notice. These 5 tips will ensure you avoid a disaster when it comes to your inbox.
Email Tips & Tricks From NYNJA
Be Aware of What's Out There
Phishing scams are happening more frequently than ever. Criminals send Emails disguised as legitimate businesses asking for funds; don't be afraid to verify over the phone before clicking on attachments or responding to the Email. There's no such thing as being too careful when it comes to your inbox.
If you get an odd-looking Email, be cautious before downloading an attachment or clicking a link. Viruses and bugs often come disguised as downloads, and something like ransomware can compromise all of your data.
Remember that Everything is Connected
Your online presence can do a lot of damage when it's not managed correctly. Have you heard of Spear-Phishing attacks? It's a form of the traditional phishing scam where criminals use your online activity against you – gathering information from your Facebook, Twitter, Instagram, and other social media.
Think about what you're putting online: attackers often have easy access to information regarding your location, employment, hobbies, friends, and more. That information is then used to create a false sense of trust and lure you into compromising sensitive data through Email.
Don't Underestimate Password Protection
This may seem obvious, but too often employees are using birthdays, pet names, or other common information to protect their data. If your Email is hacked or compromised, your entire business can pay the price.
Creating complex passwords that change frequently is the best way to keep your accounts secure. Two-factor authentication is another innovative option that helps to stop criminals from stealing your data. Gmail, Yahoo, and Outlook all offer options for 2-step verification under the security section of your settings.
Remember that your phone and other mobile devices provide access to Email and other important data – keeping your devices locked is crucial. Remote wipe capabilities allow you to remove any sensitive data from a lost or stolen device.
Rely on Effective Practices and Policies
When it comes to protecting your inbox, you shouldn't be your only line of defense. Talk to an IT professional about the best and most effective ways to protect your Email from spam, viruses, and other intrusions in your inbox.
Despite all of the looming threats, there are several options for proactive, comprehensive security that will help keep your inbox clean.
Always Think Twice
When you're sending and receiving so many Emails, it's easy to act quickly. Remind yourself how crucial it is to stop and think twice when you're navigating your inbox. Ask yourself if you're making the smartest decisions possible.
Does it make sense to transfer money without talking to the recipient over the phone or in person first? What about handing over sensitive financial data or personal information? Why would a company be asking you to confirm your credit card number VIA Email? Could the attachment you're about to download put your business at risk?
Keep your communications secure and effective by always staying one step ahead of attackers and cybercriminals. Planning strategically and staying aware of what's out there will ensure your inbox is never compromised, so you don't have to deal with downtime or workflow disruption.
Call NYNJA at NY (845) 664-4357, NJ (201) 785-7800 or drop us an email at info@nynja.com to learn more about how we can protect your business and your personal email.