Neglect in I.T. Strategy Among Very Small Businesses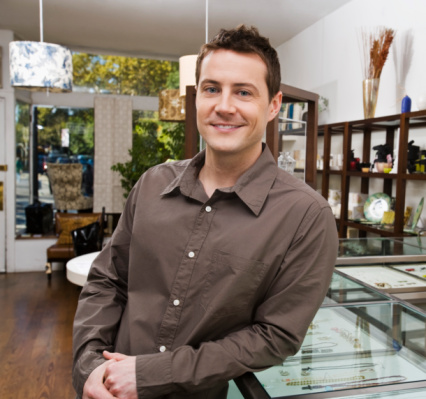 Very small businesses takes I.T. strategy with less priority. It may be due to budget constraints that prevents them from adopting advanced security measures.
Having a well defined I.T. system is a critical element in today's competitive and modern business. Each I.T. component grows with importance as businesses progress exposing it to increased risks that may disrupt business functions and may pose a threat of losing sensitive business information. An international survey involving 27 countries gathered 3,900 respondents to determine whether Data Security master plans are critical and necessary for their businesses. A survey was carried out by Kaspersky Lab, which reported that I.T. strategy is not one of the main concerns among 81 percent of Very Small Businesses (VSB).
According to the research, highly sensitive data protection comes first among the priorities and concerns of I.T. managers at 34% making it the number one priority these year compared to last year's preventing I.T. security breaches, which came in second this year at 29%. Data protection came in third at 28%. If we put it in detail, Very Small businesses are more concerned of data protection at 35% making it their top priority compared to the other larger business groups. It gives the impression that most companies are very much concerned about targeted attacks breaching specific data. Maybe it was due to an incident last year that prompted I.T. managers in protecting specific data. But small to medium sized businesses seemed to be less concerned about these targeted attacks because only around 34% of the respondents named this a major priority to think about.
Due to the fact that there is constant technological evolution, managing change in the I.T. infrastructure such as updating software applications is still a priority though there is a decline of 3%. What companies are up to this year is the increased interest of integrating mobile devices with the corporate I.T. environment at 35% compared to that of 30% last year. With this increasing trend, very small businesses began to make mobile security a priority at 34% since some reports expressed that security breaches came from an employee's carelessness and they have to do something about it this year. Small businesses gave protection against malware attacks from their workstation at 31% but lesser respondents gave protection from malware a less important task. It also noted that a new task included in the survey is the expansion of  businesses using virtualization-based software.
People need to be educated about the risk involved in not prioritizing data security. Understanding these risks will help a company combat potential cyber attack and manage it effectively. Though measures taken to ward off threats decreased, it may be due to the fact that antivirus software carries a the classic features that may have excluded respondents from checking it on the checklist. It may also be due to the fact that most people underestimated the number of malware attacks in a day and only 4% got it right against Kaspersky's Lab estimate of 315,000 malware attacks per day. 32% of very small businesses had a fair share of malware attacks that cause them to lose data even though they are aware that I.T. strategy is critical in data protection and preventing them from crippling malware attacks. Budget issues may be the major reason why VSB is slow to adopt advanced security measures.
Looking at defining your IT strategy?  Call our team of IT experts today.  We are here to help you define, execute and support your IT strategy and IT systems.  Don't trust your IT support to just any New York / New Jersey IT support company.  Call NYNJA today at NY (845) 664-4357, NJ (201) 785-7800 or email us at info@nynja.com.
NYNJA provides IT Support and IT Consulting Services to businesses across New York and New Jersey.

We proudly serve the communities of Suffern, Monsey, White Plains, Westchester County, Wyckoff, Mahwah, Denville, Parsippany and many other communities in New York and Northern New Jersey.