Microsoft & DropBox Partner Together to Bring You More Advanced Features & Capabilities: What Does Their Partnership Mean For YOUR Business?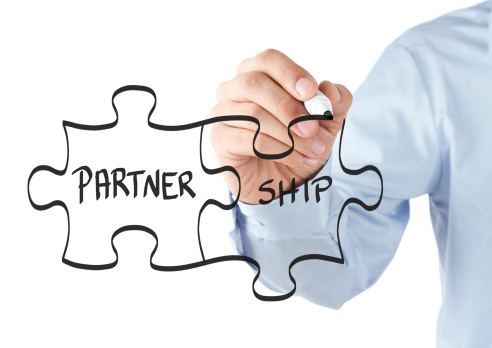 Microsoft announced on Tuesday, November 4th that they will be partnering with Dropbox in a joint effort to corner the document creation and storage market. This partnership has surprised some tech experts, as Microsoft recently boosted their cap on Office 365's cloud storage space on OneDrive from 1 TB to unlimited storage for as low as $7 a month to compete with Dropbox, which offers 1 TB of space for $10 a month.
Although Microsoft now appears to have the upper hand in terms of value, Dropbox still attracts many more users than OneDrive. Over 80,000 businesses and 100 million individuals pay to use Dropbox for their cloud storage needs. Office and Dropbox were already joined at the hip before this deal, despite being industry rivals. More than 35 billion of the files stored on Dropbox were created using Office programs.
Now the cloud storage leader and the software juggernaut will add new capabilities to both of their products that integrate the features of Microsoft Office and Dropbox into one user experience:
Office users will be able to access Dropbox from inside their Office Apps for an easier and faster file transfer.
Dropbox users will be able to edit Office documents directly in Dropbox and sync them across devices.
Microsoft CEO Satya Nadella believes this partnership will enhance both the Microsoft Office and Dropbox user experience. "In our mobile-first and cloud-first world, people need easier ways to create, share and collaborate regardless of their device or platform," said Nadella. "Together, Microsoft and Dropbox will provide our shared customers with flexible tools that put them at the center for the way they live and work today."
Dropbox CEO Drew Houston highlighted the easier collaboration among workers as the key benefit of this deal. "People around the world have embraced Office and Dropbox to empower the way they live and work today," said Houston. "Our partnership with Microsoft will make it easier than ever to collaborate seamlessly across these platforms, giving people the freedom to get more done."
The changes to Office and Dropbox will first be introduced over the next few weeks in the mobile Office apps for Android and iOS. Standard versions of Office and the Dropbox website will be updated with the changes in early 2015.
To learn more about the recent partnership, give us a call at NY (845) 664-4357, NJ (201) 785-7800 or send us an email at info@nynja.com. NYNJA is happy to help you stay up-to-date on the rapidly evolving world of technology!