Mark My Word:  12 Great Tips for Mastering Microsoft Word
Find great Microsoft Word 2016 tips for better collaboration, text management and photo treatment to get the most out of the program.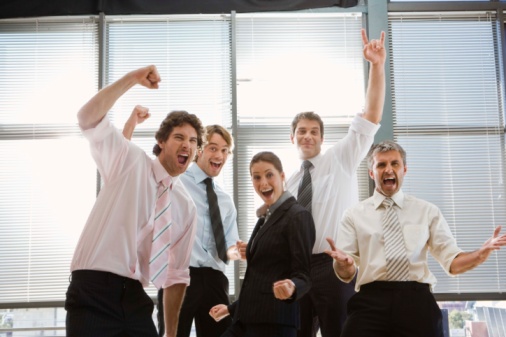 Are you looking to leverage all of the best features in the latest release of the popular word processing program Microsoft Word?  Here is a closer look at a few tips and tricks to get the most out of the application.
Customize Your Ribbon. The Ribbon gives you fast access to the functions, processes, and actions most frequently used.  You can customize this tool to create the layout and tools you want to use.  It's easy to do.  Go to the File tab and click on Options.  Click on Customize Ribbon and select what you want, where you want it.
Collaboration Made Simple. One of the most powerful features of Word 2016 is the ease in which you can collaborate.  Here are just a few ways to make shared work easier.  Note:  These features require files to be saved in either OneDrive or SharePoint.
Simple document sharing is a breeze with the Share feature, located at the top right of your Word window. You can set access permissions and see who's working on a document.
Real-time typing lets multiple people work on a document simultaneously without overwriting each other's work.
Improving version features let you see historical versions of a document. Go to File > History to see previous iterations.
Groups are new functionality in Outlook 2016 that allows teams and project groups to more easily work and collaborate. Create a group and invite members who will share an inbox, calendar, file space and OneNote notations.
Text Manipulation. The latest version gives you more flexibility in managing text, including:
Easier pasting of text from other sources such as web pages. Word gives you more options for the type of paste you do, such as with no formatting, which can eliminate the havoc that ensues when pulling text of different sizes or weird formatting into your document.
Select non-adjacent text in this version by using the Control button and your mouse to select multiple sections.
Better Photo Management. Here are a few photo tricks in the new edition:
Photo cropping within a Word doc is a snap. Select the photo you need to manipulate and you'll prompt Picture Tools to appear on the Format tab of your Ribbon.  Click Crop (on the right-hand side) and adjust the anchors, then apply the new settings.
Harvest images in a document with lots of photos in it by clicking File > Save As. In the dialogue box, select Web Page.  Click over to the file location where you want the photos and copy the pictures en masse, not one at a time.
Compress images in a document with lots of photos or graphs. Click on the Format tab (note, this tab is not visible if there are no graphics in the document) and click on Compress Images.  A dialogue box will open with options for output and whether to apply to one or all images.
Quick Access to Favorites. If you look on the top left, above the Ribbon, you'll see a few icons. This is the Quick Access section and lets you add the functions you use the most. The Save, Redo and Undo functions default.  You can add others by clicking on the down arrow on the right of the section and selecting your favorites.
Where Was I?  Do you have a long document that you frequently need to scroll through? Simply hit Shift + F5 and you'll return to the spot where your cursor was the last time you saved.
Easy Hyperlinks. To make it easy to insert a hyperlink, simply highlight the text where you want the link and hit Ctrl + K. Paste in your URL and hit Enter.
Smart Lookup. If you want some context or a definition of a word or phrase, simply highlight it, right-click and choose Smart Lookup.  You'll get a bevy of information, including definition, relevant Wikipedia entries, Bing images and web search results.
More Chart Options. There are more chart options available in Word 2016 (and throughout Outlook's latest suite version).  The new chart types are Box and Whisker, Histogram, Pareto, Sunburst, Treemap, and Waterfall.
Skype Integration. With Word 2016, you can hop onto a Skype voice or video call, instant message, or screen share directly from the app. 
Play With Building Blocks. You can save time in planning and set up the various options by using the pre-built Building Blocks feature.  Go to Insert > Quick Parts > Building Blocks Organizer to instantly add common items like text boxes and complex footers.
Your Font Your Way. With Word 2016, changing the default font for new Word documents is quick and easy.  On the Home tab, click on the small arrow at the bottom right of the Font section.  This brings up a dialogue box that lets you select your preferred font, style, size, color, and effects.  Click on the Set As Default button on the bottom left and voila.
Whether you're an infrequent user of Microsoft Word 2016 or a heavy-duty wordsmith, using these tips can give you the customized look and speedy tips to make the program your own.