Many start-up businesses are turning to cloud computing to mitigate the heavy cost of maintenance and financial burden.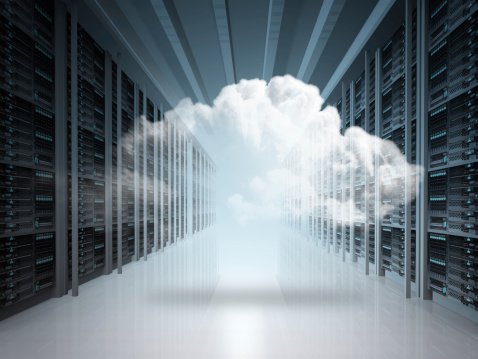 To admit plainly, business network and server requirements can be quite expensive for small business ventures. Many start-up businesses are turning to cloud computing to mitigate the heavy cost of maintenance and financial burden. After all, cloud computing has a lot of benefits including improved scalability, automated back-ups, and on top of that, it costs way less. Cloud computing frees up more time and energy to cater to other business needs.
When using cloud computing, the business servers are remotely run via the internet. This occurs to be advantageous since programs and applications can be run from anywhere in the world, on any computer. Cloud computing is more efficient and less expensive as it is anchored on proactively scaled resources.
Cloud computing offers the most flexibility in scaling server resources. When setting up a business, one major consideration before employing equipment is its ability to adapt to business growth. It is unwise to buy equipment that only covers your current business needs as you'll end up spending more for additional equipment in the future. You can opt to buy extra equipment at the start, but this can cost thousands so most business try to avoid spending too much up front. Cloud computing opens up a different story, where you only pay for the resources that use now, then scale up the available resources as your business grows.
Resources can be adjusted accordingly, up or down. This allows costs to scale relative to the business revenue, so during slow months, when revenue is low, you can adjust your costs accordingly.
Your monthly bill for cloud computing hosting service includes full support, so whatever time of day, when you're subscribed to a good host, there will always be personnel to help you with your needs. There's no need to hire additional in-house employee to look into your servers. For instance, if your hardware breaks down in the middle of the night, your cloud computing host can restart your servers at all hours for no additional fee. As they monitor your servers all day, there's no hassle to call in your problem.
Furthermore, cloud computing provides automated backups. In the case of a server crash, you don't have to worry about losing data since all your work is automatically backed up. It is worth noting to not only back up regularly, but also to store in a safe environment. Cloud computing delivers all that, and more.
First, almost all cloud computing platforms tender built in automated back-up solutions. Second, hosts have a huge space where your back ups can be stored. Finally, you have easy access to back up storages in the case of a disastrous incident.
All small businesses experience unsure years when they are young and new. The good news is, there are technological advancements that can reduce start-up cost, and you're your business running smoothly. Before choosing a cloud computing host, make sure you have considered all the cons and that your business needs are met with no less than satisfaction.
Have questions about cloud computing for your New York / New Jersey business?  Turn to the cloud consulting experts at NYNJA to help you make the right move to the cloud.  Our cloud experts are ready to help answer your questions.  Call us at NY (845) 664-4357, NJ (201) 785-7800 or email us at info@nynja.com.
NYNJA provides IT Support and IT Consulting Services to businesses across New York and New Jersey.

We proudly serve the communities of Suffern, Monsey, White Plains, Westchester County, Wyckoff, Mahwah, Denville, Parsippany and many other communities in New York and Northern New Jersey.