Looking at Moving Your Email to the Cloud? Not so fast – Here's everything you need to Know Before You Migrate to the Cloud!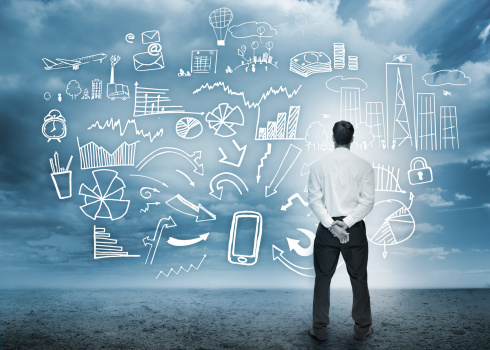 One of the biggest buzzwords in the tech-community these days is the "cloud".  In fact, companies of all sizes are looking to the cloud for many of their critical business functions. The reason for this quickly rising momentum with the cloud is to help reduce IT costs and complexities. It wasn't that long ago when email lacked any sense of mobility and versatility, when we had to be confined to the walls of our office, in order to send and receive any sort of online communication. But today, we can go anywhere and be instantly connected!
Warning:  Before jumping two feet in with a cloud service provider, your business must practice due diligence – and this is where our team at NYNJA can help.  Our cloud service experts will work on your behalf to make sure you are getting the right cloud service for your unique needs.
Many businesses have concerns about moving their email to the cloud.  Some of them include:
Costs:  What are the all-in costs, including hidden fees, with hosting your email in the cloud?
Backup:  Are the backups encrypted?  Are they on-site or off-site?  Does your business have compliance issues?  Can you easily find what you are looking for if you need to recover?
Monitoring:  Who is watching your email systems?  Does your cloud service provider monitor your email services?
Uptime, SLA and Compliance: What safeguards are in place to ensure 24/7 operations and high availability?  Do your systems have automatic failover if something goes wrong? Are the networks protected from a DoS attack? Will your cloud service provider ensure your compliance requirements are met?
Data Protection: Can your cloud service provider encrypt your sensitive information?  What level of encryption is used to ensure your data is protected?  How does the cloud service provider handle key management and what algorithms are in place?
Spam and Malicious File Protection:  How does the cloud service provider protect your inbox?  What types of spam protection are in place?  What are their false positive rates?  Can you obtain access into your spam folders to get emails if needed?
Mobility: Does the cloud service provider ensure you and your staff have easy access to your email systems on mobile devices?
Industry experience: Does your cloud service provider have experience working with other companies in your industry?  Can they show how they helped others be successful?
As you can see, there are many questions to ask your future cloud service provider.  Email is a critical part of many businesses, and downtime could result in a serious blow to your corporate reputation, which may result in customers looking elsewhere for products and services that you provide!
Don't take chances – Book a no obligation cloud consultation with our cloud experts today.  We can sit down with you to ensure that your cloud-based email services are working as they should, or if you are thinking about moving any part of your business to the cloud, we can help make sense of the cloud for you. Give us a call at NY (845) 664-4357, NJ (201) 785-7800 or send us an email at info@nynja.com to book your no obligation cloud consultation today. 
NYNJA provides IT Support and IT Consulting Services to businesses across New York and New Jersey.

We proudly serve the communities of Suffern, Monsey, White Plains, Westchester County, Wyckoff, Mahwah, Denville, Parsippany and many other communities in New York and Northern New Jersey.