IT Jargon: Clear Up the Confusion
In the information technology industry, IT professionals have a reputation for speaking in jargon that's confusing and unfamiliar to those outside of the industry.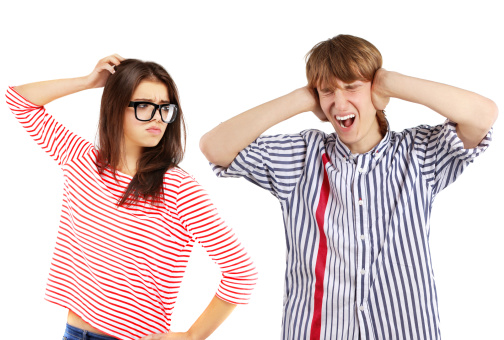 NYNJA strives to speak in plain, easy-to-understand terms, but we know many business owners struggle working with IT professionals that use tons of jargon. That's why we've compiled this list to give you clarification on common terms:
Cloud computing: In the simplest terms, cloud computing refers to the act of storing and accessing data/applications over the Internet instead of your computer's hard drive. This is beneficial as it allows you to stay productive and get work done, even when you're not in the office.
Managed IT services: All of the services and support you need, often including remote monitoring, regular maintenance, patch management, data backup and business continuity, and more – available at a flat-rate monthly fee that helps you reduce costs and accurately budget for your technology needs.
Encryption: The process of encoding sensitive information within messages and making it unreadable to an end-user unless they have a decryption key. Encryption prevents interception from hackers, in order to ensure data doesn't get lost and/or stolen.
Remote access: The ability to connect to a system that processes data from a separate, remote location. This occurs through a medium, such as a virtual private network or remote desktop – allowing users to stay connected from any location while enhancing the ability to recover from disasters.
VoIP (Voice over Internet Protocol): VoIP (Voice over Internet Protocol) is a set of hardware and software that enables end-users to make and receive phone calls over the Internet while leveraging advanced tools like video conferencing, phone conferencing, voicemail-to-email, auto-attendant, and more.
Business continuity: A set of processes and procedures, such as onsite/cloud-based data backup, a comprehensive plan, and more, designed to ensure operations continue following a disaster. This lets you stay profitable no matter what comes your way.
Anti-malware, anti-spam, and anti-virus software: Various forms of software are designed and created for the same purpose: to eliminate the potential of unauthorized users gaining access to your network/email, in order to reduce the risk of infection.
Patch management: The process of applying patches or handling upgrades to computer systems at a specific time, in order to ensure consistent protection against vulnerabilities and threats that could otherwise be exploited if the patch or upgrade wasn't installed.
Discover the latest IT jargon and what it means to you. NYNJA provides managed IT services wherein we keep you up-to-date, take care of all your technology, and speak in plain, easy-to-understand terms. Call NY (845) 664-4357, NJ (201) 785-7800 or email us at info@nynja.com.