In today's technology driven business world, you and your staff members depend on your technology to continue day-to-day operations.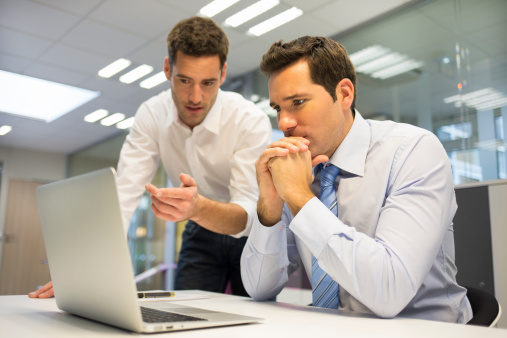 What happens when your staff members aren't leveraging technology to the fullest extent? Well that's simple: your business won't reach it's fullest potential. Don't take chances – NYNJA offers Small Group or Individual IT Training to help you make the most of your IT investment. To learn more, give us a call at NY (845) 664-4357, NJ (201) 785-7800 or send us an email at info@nynja.com.
When your employees aren't using technology to the fullest extent, or they're not even sure how to use technology, your productivity and efficiency significantly decrease. Don't take chances – our team of IT experts offer IT training for small groups or individuals!
Struggling to Find the Time or Resources Necessary to Train Your Staff? Let Us Handle the IT Training While You Focus on Your Business! 
Many business owners simply don't have the time or resources necessary to ensure their staff are well trained on business-critical IT systems, applications, and programs. But there's a simple solution! We offer individual training, as well as small group training to teach up to 30 adult students who can expect to learn:
To leverage IT systems, applications, and programs to their fullest extent.
To handle minor day-to-day IT issues and disruptions.
To detect and avoid common IT security issues.
Plus, curriculum development can be done on a milestone or complete project basis, in order to suit your unique needs and requirements! And rest assured, our team of IT training consultants have extensive experience working with business-grade technologies; so you can have peace of mind knowing we have the expertise and knowledge needed to teach what's truly important for your employees to learn.
Already Have a Tech-Savvy Executive Who's Willing to Teach Your Employees? Let Us Help You in the Development of Instructor Guides & Training Materials! 
If you already have a tech-savvy executive who's willing to teach your employees, our team of IT training consultants can help you develop the necessary instructor guides and training materials to get your staff up-to-speed!
Ready to help your employees make the most of your IT infrastructure? Contact NYNJA – We're the preferred IT support company for businesses in New York / New Jersey.
NYNJA provides IT Support and IT Consulting Services to businesses across New York and New Jersey.

We proudly serve the communities of Suffern, Monsey, White Plains, Westchester County, Wyckoff, Mahwah, Denville, Parsippany and many other communities in New York and Northern New Jersey.