Improve Your Business Operations With Microsoft EMS
Our team of professional IT support analysts are always looking for the best and most effective ways to help our clients improve their operations.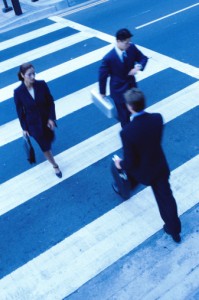 We know that Microsoft is constantly innovating when it comes to technology for businesses – with their Enterprise Mobility Suite, you gain a host of benefits designed to help you overcome your biggest obstacles.
Microsoft EMS is the only cloud solution that's built to provide access to applications and data across all devices, while helping to keep your business secure. You gain the convenience to access files and documents with any device and regardless of your location, keeping you accessible and able to collaborate with clients or employees.
In addition to convenience, you gain peace of mind knowing that your secure information is staying protected.
Get in touch with NYNJA to talk about Microsoft EMS and the benefits it offers your business. We'll get you set up and help you learn the ins and outs of EMS, so you're able to leverage its full power to improve your operations. Contact us at info@nynja.com or NY (845) 664-4357, NJ (201) 785-7800.
We know that employees aren't just getting work done while sitting behind desks anymore; many employees of the same company don't even operate under the same roof. EMS is designed to keep you connected and give you secure and seamless access to the tools you need to work, no matter where you go.
Productivity among your workforce improves, as they're able to collaborate and get work done from absolutely anywhere. With your Microsoft Office, email, apps and files available at all times, you're always able to work on tasks or even start new projects.
NYNJA ensures you get the maximum return on your IT investment, and Microsoft EMS saves you even more on your technology budget – it's up to 50% less expensive than the cost of buying standalone solutions.
Comprehensive security precautions keep your data safe and allow you to set controls on who has access to what, ensuring that your sensitive data and documents never fall into the wrong hands.
For an all-in-one solution that will help you cut costs, improve productivity, and keep your business functioning at its peak around the clock, get in touch with NYNJA to talk about Microsoft Enterprise Mobility Suite. Contact us at info@nynja.com or NY (845) 664-4357, NJ (201) 785-7800.