How Proactive Networking Enhances Your Security
A look at how proactive networking enhances your business security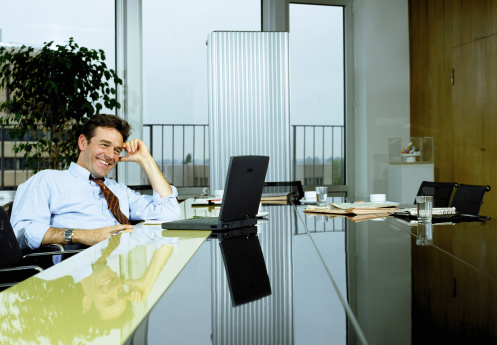 When it comes to improving the security of your business, a proactive network is definitely the answer. As many believe that preventive maintenance and ensuring system uptime should remain the focus of your efforts, the most important part of guaranteeing uptime making sure that the security software is up-to-date and in place – which is the repetitive, tedious and critical task of updating and patching security software.
What Is Proactive Security?
When it comes to banks and how they protect their assets, a bank can remain securely locked with a guard on duty to prevent any threats from entering their business. So when it comes to SMB networks, they have to make sure that their network security is current to keep threats away from their business. With the numbers of SMB targeted attacks only increasing in recent years, hackers have continued to retrieve data via ransomware from networks that have holes in their security protocol. So to prevent these circumstances from happening, proactive security is utilized to make sure that all antivirus software is regularly patched/updated and firewall protection practices are put into place to stop/prevent network security breaches. Other proactive security methods include:
Bringing Your Own Device (BYOD) – Regardless if your employees are utilizing their own computers, tablets, or phones to conduct business for your service, it's important to establish guidelines and policies to prevent your professional information from being stolen or hacked via your employees.
Bringing Your Own Applications (BYOA) – If you or your staff have wanted to share large files if working from home, it's time to look into cloud applications that offer tight security precautions.
Consistently Backup Your Information – Backing up company information on a regular basis means so much more than simply recovering data from a laptop if it crashes. If you happen to browse a few backup nightmare stories online, it's likely you'll begin backing up all data insight on various platforms.
Inventory Your Hardware & Software – Do you happen to have software or hardware that had access to your network collecting dust in storage? If so, a talented hacker could use this software or hardware as an entry point to your network. If the equipment isn't in use, make sure the data is removed and properly disposed of.
Complex Passwords – Make sure your passwords are complex to prevent/avoid security breaches. Never use schools, birthdays, pet names, or any other information that could be easily guessed or found by a hacker. In addition to this, make sure the passwords are regularly changed and utilize a unique use of capital letters/numbers.
Setting up a proactive network can be a lot of work, but NYNJA is here to keep your professional data/information safe. So if you happen to live in the New York / New Jersey area and would like to establish a proactive network, feel free to contact us at NY (845) 664-4357, NJ (201) 785-7800 or info@nynja.com today.