Hotel's Ransomware Attack Demonstrates the Diversity of This Malware Threat
Businesses of all sizes and types are facing an increased threat of costly ransomware attacks, as illustrated by a recent series of attacks on an Austrian luxury hotel.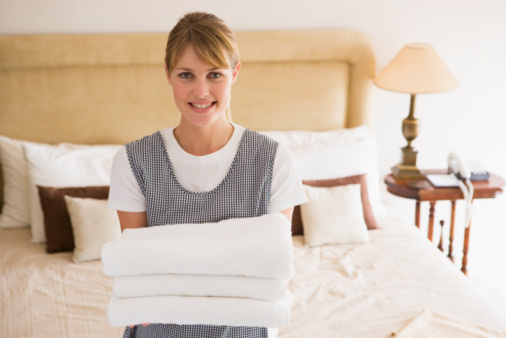 In the past few years, ransomware has risen to prominence as one of the biggest malware threats facing consumers. The cybercriminals behind these ransomware attacks, however, have come to realize the greater profitability of targeting businesses; as one IBM study noted, 70 percent of companies hit with ransomware have paid the demanded sum of money to regain control of their systems and data, while only 50 percent of consumers reported that they were likely to pay the requested ransom. Because of this, businesses of all sizes and types are increasingly falling victim to ransomware demands, as highlighted by a recent string of attacks on a luxury resort high in the Austrian Alps.
Romantik Seehotel Jaegerwirt, a four-star resort nestled in the mountains, decided to go public with its ordeal after experiencing its fourth ransomware attack. The latest attack struck the high-end hotel during the first weekend of its winter season, disabling some systems critical to the resort's management including its electronic key cards and the reservations system. The hotel quickly decided to pay the demanded ransom after its guests were left completely locked out of their rooms with no way for the hotel to reprogram their keycards or check new guests in. According to reports, the resort paid approximately $1,600 to regain access to their systems. Ironically, the fourth and last attack came the day before the hotel had scheduled the installation of a new firewall. What's the hotel's next planned upgrade? They're taking steps to prevent any guests from being locked out of their rooms again by returning to old physical locks and keys for all guest rooms.
The ransomware attacks on Romantik Seehotel Jaegerwirt show how widespread this malware threat is and illustrate the fact that businesses of all kinds are potential victims of this type of cyber crime. From hospitals to public transit systems, ransomware attacks target companies across the entire spectrum of industries. And while small business owners often assume that big corporations are more likely to be targeted by cyber criminals, that assumption is being increasingly disproved. Indeed, according to a Kaspersky Security Network report, attacks on small business increased eight times between 2015 and 2016. Small business also tends to feel the impact of a ransomware attack more than a large corporation; as Kaspersky's report reveals, 55 percent of all the businesses who experienced a ransomware attack were kept out of their data and systems for at least several days. In short, small business owners can look to the Romantik Seehotel Jaegerwirt's experience to see how such an attack could affect their business, their data and their customer relationships.
Concerned that your business may be at risk of falling victim to a ransomware attack? The security professionals in New York / New Jersey. NYNJA are trained to help you spot any vulnerabilities in your security and properly secure your critical systems and information. Contact us today at NY (845) 664-4357, NJ (201) 785-7800 or info@nynja.com to learn more.