Have You Found The Best IT Support Services For Your Business?
A healthy business grows and develops, and that's what an IT support company should help its clients achieve. When the technology you use for your company's operation is a daily problem, it takes time, money and other resources away from the goals that you should be focusing on. Furthermore, it can be difficult to find the right support in your area; generic IT support companies are a dime a dozen, and meeting with all them takes time that could be spent focusing on your business.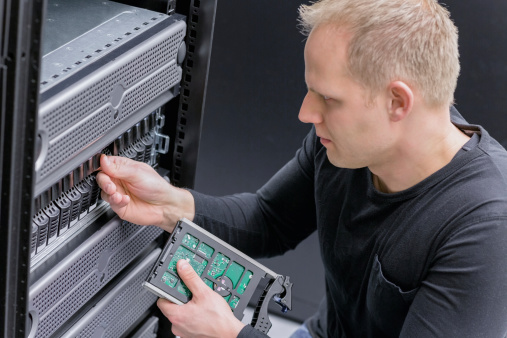 You know you've found the right IT support when you stop worrying about your business' technology all together. It should work as easily as snapping your fingers; when you need it, it just works, with no delays or complications.
When you engage with NYNJA, your New York / New Jersey business gets comprehensive IT solutions from A to Z, all for an easily budgeted monthly fee. Get in touch with us today at NY (845) 664-4357, NJ (201) 785-7800 or info@nynja.com to learn more. 
Why Should You Outsource Your IT Department?
NYNJA provides a comprehensive range of IT solutions to help your New York / New Jersey business keep costs low and productivity high. By selecting us as your strategic partner in business technology support, you can enjoy many benefits, including:
Peace of Mind: Can you imagine how much less stressful your daily work life would be if you knew that all your business technology worked the way you need it to? In a nutshell, that's what managed services do for your business; NYNJA provides effective IT solutions to ensure that your technology is effective, secure and reliable.
Maximum Uptime: The bottom line of IT support is how often and for how long your system is down due to issues, updates, repair, etc. With NYNJA on your side, you can enjoy minimal downtime, which keeps your employees active and on schedule.
Strategic Planning: Effective IT support not only helps you on a day-to-day basis, but in the future as well. With our Chief Information Officer service, you can enjoy expert consultation on every business decision for ideal technology alignment.
What Can NYNJA Do For Your New York / New Jersey Business?
When you outsource your IT concerns to NYNJA, every single one of your IT needs is met. From security to convenience to cost reduction, NYNJA will make sure that your company is provided the most effective IT solutions available on the market today.
Let us take care of your IT needs so that you don't have to. For more information about our line of IT services available in New York / New Jersey, contact NYNJA today at NY (845) 664-4357, NJ (201) 785-7800 or info@nynja.com.