Essential Apps For International Road Warriors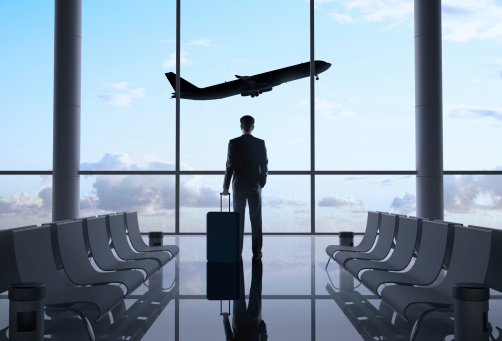 We as your IT experts understand the challenges that you probably will face when traveling either across the country or internationally. Do you know of some latest applications that will make your life easier while you are away?
Here are some of the top applications for the road warrior.
Triplt
Of all the numerous travel-planning apps, Triplt is a faithful companion. With Triplt, which, of course, is accessible online, you do not need to worry about organizing your itineraries and travel arrangements.
How does the app work?
Triplt gathers your various travel arrangements in one place such as hotel and car rental reservations and even your flight details. You have the option of inputting these details manually or simply using Triplt's ultra-convenient "email itinerary" feature that links your email account to the app.
Wi-Fi Finder
We know that while you are traveling finding Wi-Fi is your top priority when needing the check emails or catch up on items in the office.  Wi-Fi Finder, a free iOS and Android app, helps you find Wi-Fi irrespective of whether you are  offline or online, whether you are able currently to see networks or not. The app is equipped with a scanner that scans for networks that your device can see.
Wi-Fi Finder has a "public Wi-Fi Near Me" option, which provides a listing of all public Wi-Fi hotspots in your location. Basically, the app will enable you locate cafes, libraries, restaurants and other establishments that are giving Wi-Fi either for a fee or for free.
Plug Finder
There is no doubt that even airplanes are now technology friendly. From the comfort of your seat, you can access under-seat power sockets and USB chargers. .
What will you do if you can't find a plug to recharge your laptop or your device?
Plug Finder offers you a solution. The app, a free iOS crowd- sources, plug locations. It displays nearby outlets on a map using your phones GPS regardless of your location. Users of this app can also upload plug locations with a description of the area and a photo of the plug.
Desks Near Me
The app uses your phones GPS to trace nearby work places. This amazing app allows you to filter for prices, number of desks, amenities, business equipment such as copiers and fax machines. With the app, you can book a desk directly or can call for more information from the provider.
DocuSign Ink
Suppose you travel overseas, and are required to sign some contract and send it back what will you do in such a situation?
There is no need to get worried or to cut short your visit. The DocuSign Ink, a free app for Windows Phone, iOS and Android allows you to sign and date docs and send them via email to your employers and clients. How is this possible? It is simple. Open your document in PDF format in the app and tap to sign it. With this app, you only need to sign one document, and it will take your signature and place it onto future documents.
Expensify
Are you travelling for work and have incurred expenses like food, accommodation and other incidentals that should be expensed to your company? Expensify a free app for iOS, Windows Phone, Android and Blackberry is all you need.
The app tracks and creates expense reports. It also enables you to track other variables for instance mileage and time.
Word Lens
The app is free for iOS and Android, and it is an app that reads a text and translates it into different languages in real time using your phone's camera.
Have questions about these great applications?  Give your team of IT professionals a call today.  We can help you installed, configure and maintain these great applications.  Call us today.