Ensure Your Information Technology Solutions Are Serving The Goals of Your Small Business, Not Hindering Them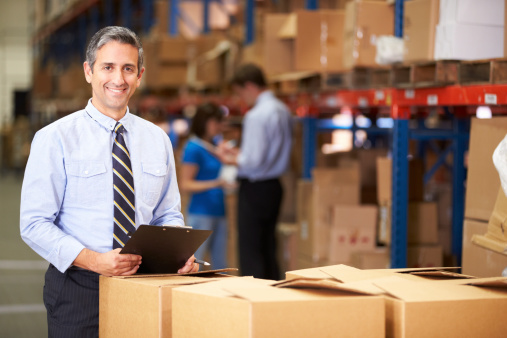 Managing a small business means making sure each part of your business is working in harmony with the others. It's a delicate balancing act to keep everything working together, and every time something fails, that means time and dollars lost that you may never get back. When your Information Technology systems fail, that can make everything else come crashing down too, but well-planned Information Technology solution can be the key to making all the other parts of your business run smoother than ever before.
NYNJA has the experience and skills to handle all the technological challenges your small business faces. Our team of skilled IT analysts help you streamline your IT systems so you can cut the costs of using technology and focus on making your IT work for you and not against you. Learn more by giving us a call at NY (845) 664-4357, NJ (201) 785-7800 or emailing us at info@nynja.com.
We understand the unique challenges faced by growing small businesses because we've been there ourselves. We know how costly it can be when your technology fails, not just in the price of repairing your systems but also in:
Loss of productivity and profitability
Damaged customer confidence
Tarnished reputations
Lost business opportunities
That's why NYNJA offers small businesses affordable Managed IT Services to keep your IT systems always running and always serving your goals, not hindering them. For a single flat-rate monthly fee, you have an IT company who will provide proactive solutions that prevent problems before they start and help you optimize how technology serves your business.
Our Managed IT Services consist of tried and true solutions we've applied over the years not only for our clients but also for our own business practices, including:
Network & Server Hosting, Design, and Security
Business Continuity and Disaster Preparation Services
Cloud Computer and Virtualization
Mobile Device Management and BYOD Consultation
Business Communication Services
Help Desk Support System
You can rest assured knowing the team of experts at NYNJA will:
Design unique IT solutions that align with your business operations.
Take responsibility for all your IT issues to let you focus on running your business.
Implement enhanced IT capacities and security to keep your information secure, backed up, and recoverable.
Reduce costs by eliminating unnecessary parts of your system.
Plan for your future by always keeping your technology up-to-date so your business stays competitive.
Manage & monitor your IT infrastructure 24/7/365.
Perform regular maintenance on your technology to prevent problems before they start.
Provide education & support to you and your staff so you know how best to use your IT systems.
Improve the efficiency and reliability of your IT systems to save you money and time.
NYNJA can provide the IT solutions your business in New York / New Jersey needs so you can exceed your clients' expectations and watch your business grow. Contact us today to learn how the right IT solutions can make all the difference for your business practices: call NY (845) 664-4357, NJ (201) 785-7800 or email us at info@nynja.com.