Don't Upgrade Your Device to iOS 10 if Your VPN connection Preference is PPTP
Don't upgrade your mobile device to Apple iOS 10 just yet if you prefer PPTP connections for VPN. Apple iOS 10 does not support PPTP VPN connections nor will the pass-through work whilst tethering off a phone. This is the VPN method many use to access their systems externally, especially for Windows users, so for now the recommendation is to not upgrade your device to iOS 10 if you are a staunch PPTP fan. Apparently, this has been a recurring problem for a while now, when PPTP clients have upgraded to ostensibly superior versions of Apple operating systems and have found the PPTP/VPN choice removed.  But, the good news is there are viable alternatives to point-to-point tunneling for VPN users seeking secure pass-through connectivity.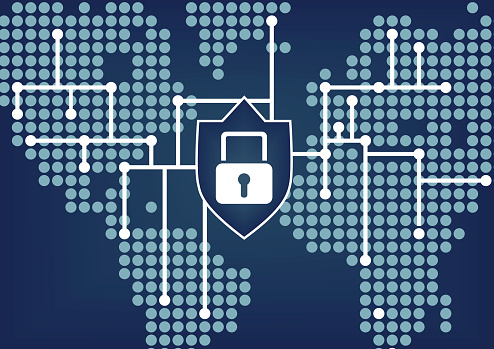 Apple Support posted a message in July advising the "removal of PPTP VPN before you upgrade to iOS 10 and macOS Sierra". They went on to counsel iOS users with the following statement: "System administrators preparing for iOS 10 and macOS Sierra should stop using PPTP connections for VPN. Learn about alternatives you can use to protect your data.
If you've set up a PPTP VPN server, iOS 10 and macOS Sierra users won't be able to connect to it. iOS 10 and macOS Sierra will remove PPTP connections from any VPN profile when a user upgrades their device.
Even though PPTP protocol is still available on iOS 9 and earlier or OS X El Capitan and earlier, we don't recommend that you use it for secure, private communication."
Alternatives to PPTP for VPN
For those who want to go ahead and upgrade their devices to iOS 10 anyway, Apple posted this list of alternatives to PPTP connections for VPN protocols, "for user-based authentication that are more secure":
L2TP/IPSec
IKEv2/IPSec
Cisco IPSec
SSL VPN clients on the App Store such as those from AirWatch, Aruba, Check Point, Cisco, F5 Networks, MobileIron, NetMotion, Open VPN, Palo Alto Networks, Pulse Secure, and SonicWall
The Takeaway
So, to summarize, if you use the iOS platform for your mobile device and prefer PPTP for VPN connectivity, you will have to go with an alternative as mentioned above if you want to upgrade to iOS 10. You can also click here for how to downgrade from iOS 10 on your mobile device. If you are fine staying with iOS 9 and OS X El Capitan, then PPTP will continue to work for you as a VPN tunneling protocol.
Need More Help with Your iOS VPN Connectivity?
For more information and help regarding secure iOS VPN connectivity, you can speak to an IT expert at NYNJA, which is a proven leader in providing IT consulting and mobile device management and security in New York / New Jersey. Contact a representative at NY (845) 664-4357, NJ (201) 785-7800 or send us an email at info@nynja.com today, and we can help you with all your questions or concerns.