Customer Relationship Management Software (Research/Information)
Learn About Customer Relationship Management Software (CRM)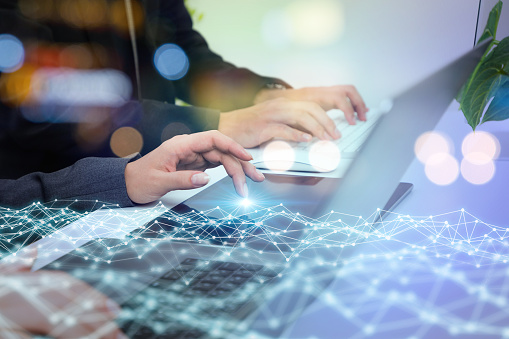 Customer relationship management (CRM) software offers a full suite of solutions together in one program that helps manage data. A great CRM program is able to manage email, create reports, make calls, store information about prospects and customers, manage your pipeline, and a whole lot more.
Today's comprehensive CRM programs are more than just storage for customer contact information regarding purchases or inquiries. This software has grown from being a digital contact register to a very reliable tool that streamlines the entire customer management process from end-to-end.
Of course, there are multiple CRM programs on the market today. Each one may offer similar capabilities, but you get what you pay for. Those programs that are less expensive will not be able to handle all the tasks you need in order to do the best work. Depending on the type of business, you will need to choose something that includes the programs you need but fits within the budget.
CRM has been enthusiastically adopted across different industries and this has led to software companies competing to become the best and most reliable CRM software on the market. You'll find many features and functionalities that you may not even need. Though most do require a level of training to use properly, all should be user-friendly. You should not need a degree in computing to use CRM software.
For large businesses with rapid growth, it is best to work with a highly customizable CRM system. The more flexible the programs are, the better you'll be able to make them work for you. In the end, a good CRM platform should pay for itself in a short time frame.
What should you look for when choosing a CRM System?
The basic features that any customer relationship management software should contain include a dashboard, customer contact management, activity tracker, prospect management, report generation, and also opportunity management. Below are a few considerations to ponder before settling on a CRM platform for your company.
Usability
How easy to use are the solutions offered by the CRM? Your sales team won't be happy with a complex system that takes months to master. Is there an intensive training required for them to understand how to work with the new system? What does the implementation process entail? It's a good idea to check feedback from current customers. Users will tell you about their experiences and this can help you decide.
Pricing
Determine your price range for the new CRM program. Depending on the size of your business, there are a number of options to choose from. How many people will be using the new platform? Will you be able to get free training and consistent upgrades? It's important to take everything into consideration. Training alone could be pricey.
For those big organizations, it's easier to negotiate the price and the types of services that will be included.  You can work with the software developer to customize the program so it delivers exactly what your company needs. Smaller companies may have to pay extra for a few things. Remember that a good CRM is an investment in making life easier for your sales force. It should deliver on all the services you need today while being able to provide expansion for the future. Be sure to ask about user limits. Some programs have a limit of up to 10 users maximum, as well as storage limits.
The Features
Lightweight solutions are usually meant for small businesses where the customer relationship is immediate, quick, and easy. They have fewer features and functionalities but this could be better because it means that learning to use the program will be easier as well. Start with a good checklist of what you expect from your CRM. Just ensure that when you finally decide on the right one, you do not have to pay extra for features that might never be of any help to your teams.
Do Your Research
Knowledge is power. Perform extensive research before making a decision. Once you check all the programs available in your price range, you can check to see what features they each have. A few websites have all the popular CRM's listed in a comparison format. You can quickly view pricing and features. This makes choosing a less-complicated process.
Wrap Up
The main goal of purchasing new customer relationship management software is to give your sales teams the best tools you can afford to do their jobs. By selecting a program that automates many tasks, your sales people are free to make more calls or follow up with prospects. They can do more with less work. In the end, this should increase your bottom line. It should help your sales people to improve their numbers and this, in turn, increases your profits.