Choosing the Right Marketing Software
Approximately 76 percent of small business owners report facing marketing challenges that prevent them from growing their business. Information technology solutions can improve SMB marketing means and return on investment. Yet the landscape can seem cluttered with options, intimidating the SMB owner out of selecting the right marketing software. Learn about common IT solutions for SMBs and how to choose the right marketing solution.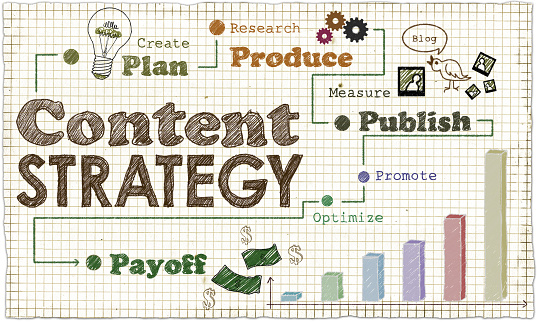 SMB Marketing Solutions
SMB owners will find dozens of marketing solutions that promise to improve their overall marketing efforts. Common options geared toward the SMB owner include:
Marketing automation solutions – These robust IT solutions offer all-in-one marketing automation. Common features include email marketing management, CRM, lead management, ecommerce analytics, marketing campaign automation, SEO, web analytics, and social. Marketing automation solutions offer everything SMB owners need for comprehensive marketing in one format. The advantage here is that you can use the same tool for all marketing needs, increasing the usefulness of your IT spend.
Web analytics trackers – Web analytics are a must for SMB owners looking to understand how their customers find and use their website or tackle a local competitors with better SEO. Analytics let you dig into audience demographics and see keywords searched, valuable data you can then use to market to your consumer base.
Social media engagement trackers – Social media trackers allow you to measure your reach, engagement, competition with peers, and social conversion to sales. If you're using social media to marketing your business — as many SMBs are since social is free — then it's imperative to track how you're doing and improve upon performance.
SMB owners in particular are renowned for wearing multiple hats on the job. These busy owners need a tool that is intuitive and easy to use, so they can get the hang of it quickly. They also need a solution that shows real data, offers a range of reports, and allows them to quickly glean data-driven insights on their business. Finally, utility is key. SMB owners do not have the time to invest in learning multiple new tools. If a marketing solution is not all of these things, SMB owners will drop it.
For these reasons, we recommend marketing automation software.
Benefits of Dedicated Marketing Software
After taking the time to implement a marketing solution, SMB owners will receive valuable data on their marketing efforts across channels. By digging into this data, small business owners can not only learn what's working, but what isn't.
By shifting gears to focus on areas of growth, and trying to replicate success factors in campaigns that convert, small business can connect with their target audience while spending less time and money on marketing. This will directly pay off with increased net new business opportunities.
Business owners can also stay in more constant communication with their target audience, since marketing solutions make it easier to stay in touch. This helps keep the existing customers engaged at a higher level, and may spur more frequent purchasing from business fans.
These benefits show that marketing solutions for small business owners are well worth the time and investment spent selecting the right tool. If you've been looking for a way to grow your SMB better, and you haven't yet tried marketing automation, give it a try now. You may be surprised at how far it can take you.
NYNJA is the best in class business partner for small businesses looking to stay ahead of the latest information technology news, trends, tips, and tricks. Contact us at NY (845) 664-4357, NJ (201) 785-7800 or send an email to us at info@nynja.com to learn more.