BYOD Integration Tips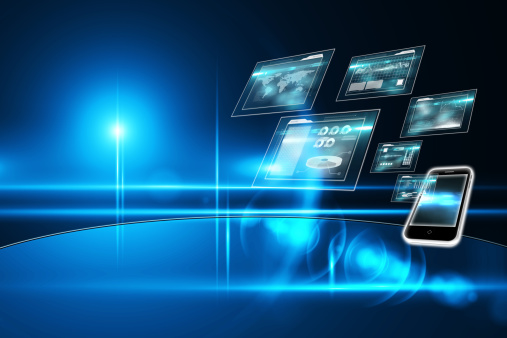 Technology expands the office experience to be more convenient and accessible. With the growing number of devices, employees now prefer to use their personal devices as they are more familiar, updated, and multi-faceted compared to the ones supplied by the company. Because of this, the issue of Bring Your Own Device (BYOD) has become a major concern as this poses a lot of security risks along with the added productivity it provides.
Most companies would just outright ban the bringing of personal devices to the office. However, it cannot be avoided that employees would still find a way to sneak in a device and use it for work or otherwise. Why not set a common ground?
To protect your system from security breaches, it is necessary to implement policies for BYOD. Here are some suggestions you can consider if you're planning to implement BYOD.
Consider embracing BYOD
BYOD not only expands office flexibility, it can significantly reduce your tech costs. Before you shut down the idea of BYOD, consider first the benefits of the policy. For example, if the office operates on a thin margin, allowing BYOD will open the possibility of better systems from employees' personal devices. All you have to do is to compensate them by paying for the network plan.
Of course certain measures will need to be implemented to ensure that the connections are secure.
Set up separate networks for employee devices
Employees are usually more than willing to use their personal devices at work because of free Wi-Fi connectivity. For work purposes, there is no imminent problem for personal device use when it comes to productivity, because the user is more familiar with te way the device works. However, it cannot be helped that these devices also perform non-business related processes. This is when the problem of network security comes in.
To avoid risking critical business operations, it is wise to just purchase a separate network for mobile devices and non-critical business processes. Not only will this protect your network form malware, it can also keep productivity high by limiting the bandwidth demand to move important data quicker.
Educate your staff about security
Records show that the most frequent breach incident with BYOD policies is user related. Viruses may come from personal devices and infect the system without anyone knowing it.
The best way to avoid this is to educate employees about network security. This includes spotting malicious data that may contain malware, how to halt unwanted app downloads, and sharing security threat updates. It is best to contact an IT expert on which anti-virus will work best for your system. Make sure to install this, and regularly update it.
Work with an IT partner to establish a solution that works for you
When education and policy is in place, the next step is to work with an IT partner that will manage your system and update programs that will work best with your company. IT partners not only work best for BYOD implementing bodies, but also for simple productivity solutions like software and hardware upgrades.
It is more difficult to sculpt policies after BYOD is employed. The best way to go is to consider the actions first, then device security measures policies with your IT partner before approving BYOD.
Thinking about allowing staff to your use their own personal smart phones and other wireless devices at work?  Contact us first! We will ensure that your business network stability and security is accounted for.  Our mobile computing experts will also make sure that is done right.  Call us today at NY (845) 664-4357, NJ (201) 785-7800 or email us at info@nynja.com.
NYNJA provides IT Support and IT Consulting Services to businesses across New York and New Jersey.

We proudly serve the communities of Suffern, Monsey, White Plains, Westchester County, Wyckoff, Mahwah, Denville, Parsippany and many other communities in New York and Northern New Jersey.