Businesses Handling IT In-House Experience an Average 89 Hours of Downtime Per Year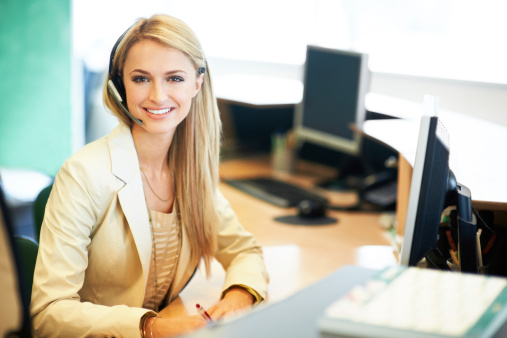 Switch to NYNJA Business IT Services Instead!
The right information systems allow your business to expand quickly and efficiently – simplifying your day-to-day operations and reaching new levels of productivity and profitability; however, if you're not taking advantage of the right business IT services, your business won't benefit as much as possible from the world of information technology.
Don't settle for less than the best. NYNJA offers business IT services for businesses of all types and sizes in New York / New Jersey. To learn more, or to schedule a no-obligation IT assessment, give us a call at NY (845) 664-4357, NJ (201) 785-7800 or send us an email at info@nynja.com.
When was the last time an IT support company asked you what you were looking to achieve through their business IT services? Our team of IT experts understands the importance of strategically planning your information systems around your business goals and desired results.
Ultimately, we take care of all of your IT needs – from implementing IT solutions to planning for the future to protecting your IT investment. Sounds great, doesn't it? We'll meet with you to discuss your goals and objectives, then we'll provide the business IT services that are aligned with your needs.
So what are you waiting for? Take a look at some of the benefits we've helped many of our clients achieve:
Productivity: Information technology shouldn't make your life harder, it should make your life easier – saving you time and helping you get more done throughout the day.
Our 24/7 monitoring catches IT problems immediately to prevent disruption.
Our proactive maintenance keeps your systems in the best possible shape to eliminate issues.
Security: You've invested heavily into your technology, and as a result, it's fundamental to ensure it's secure and protected against potential issues or security threats.
Our network security services, including anti-virus software and firewalls, combat malware and viruses.
Our business continuity planning keeps your systems and files backed up to ensure recoverability.
Flexibility: As the modern business environment evolves, most businesses are allowing employees to work outside of the office; and if you're not embracing flexibility, you're going to fall behind.
Our cloud services give you and your staff members access to files and applications from any device or location.
Our virtualization services help you consolidate IT resources to reduce costs and enhance flexibility.
Don't settle for less than the best business IT services around! To learn more, give us a call at NY (845) 664-4357, NJ (201) 785-7800 or send us an email at info@nynja.com. NYNJA is the preferred IT support company for businesses in New York / New Jersey!