Are You Oracle Compliant?
Confusing Policies Leave Businesses On the Hook for Extra Licensing Fees
Oracle's aggressive auditing practices have lately garnered the attention of law firms and tech companies alike—each concerned with the ambiguities and uncertainties of certain licensing protocols of the Oracle License Management Services division.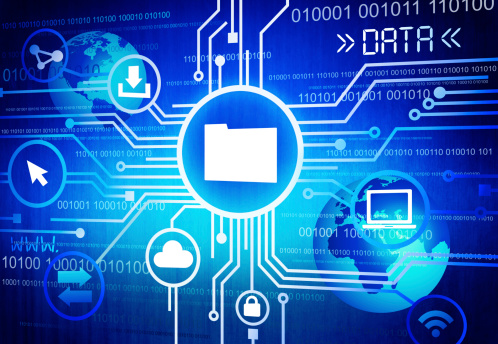 Most notably, the company has become quite well-known for its propensity to slap customers with licensing fees associated with options that they have never made use of, much less knew existed. Between VM restrictions, core factors, upgrades, and user licensing minimums, it can be nearly impossible for a business to tell whether it is compliant with Oracle's database requirements.
Once Oracle's Audit Department Starts Calculating Violations, Watch Out
Convoluted licensing polices—and the fact that direct product downloads are available from Oracle's website with no product key required—means the potential for customer misunderstandings is rampant. A simple mistake can lead to exorbitant fines and licensing fees once the Oracle auditing team starts adding up violations.
In some cases, industry experts have reported violations tallying more than $500M in Oracle licensing fines. A recent lawsuit by US candy maker Mars, Incorporated exposed some of these concerns when the company took Oracle to court armed with a compliance response plan devised by Palisade Compliance. The case settled before trial, but it brought to light the battle that many Oracle customers have been silently waging for many years.
In order to reduce your chances of an Oracle audit, you need to investigate your environment to ensure that you are free from potential violations. Follow these tips to maintain compliance and prevent the installation of potentially unused and expensive elements of Oracle software:
1. Don't expect Oracle to recognize VMware.
Oracle does not recognize VMware as a soft partitioning tool for partial licensing of servers.
While Oracle will permit you to use the popular virtualization software VMware, it won't cut you any breaks for doing so. Don't expect it to limit your licensing requirements.
2. Beware of the options associated with Oracle's Enterprise Edition Database.
Take a look at Oracle's price list, and notice that the Enterprise Edition options are all listed a la carte. Tuning packs, diagnostics packs, partitioning licenses, and real application clusters must be purchased and licensed separately in addition to the basic Enterprise Edition Database credentials.
If you don't pay strict attention, you can easily turn on options that you haven't yet paid for—and if an audit takes place, you can bet that your company will be billed accordingly for any extraneous usage.
3. Oracle Database Standard Edition 2 is the newest, most restrictive database option.
While the Standard and Standard Edition One options are no more, there simply aren't any low-cost entry options left. Previously, Oracle allowed customers to license their servers with up to 4 sockets, but the newest version only allows up to 2 sockets. Additionally, it is programmed to use not more than 16 CPU threads. Since the price per processor license is the same at $17,500, the cost for users has basically doubled for the same license.
If you currently use the Standard Edition and plan to continue running it on your four-socket servers, be aware that no upgrades are available for this model—so the more recent and less buggy version 12.1.0.2 and any future options will be unavailable to you without additional licensing.
If you'd like to avoid astronomical Oracle auditing fines and licensing fees in the future, it's important to ensure that your organization is Oracle compliant. NYNJA is your locally managed IT services provider specializing in Oracle licensing and compliance. Contact us at NY (845) 664-4357, NJ (201) 785-7800 or send us an email at info@nynja.com for more information.