5 Ways to Say Thank You to Your Administrative Professional This Admin Day  
Wednesday, April 27th, known as Administrative Professionals Day, presents an opportunity for you to show your appreciation to the administrative professionals who make your business a success. The event was first celebrated in 1952 by the United States Department of Commerce and was referred to as National Secretaries Week. Wednesday of that week soon became known as simply National Secretaries Day. Today, it is referred to as Administrative Professionals Day.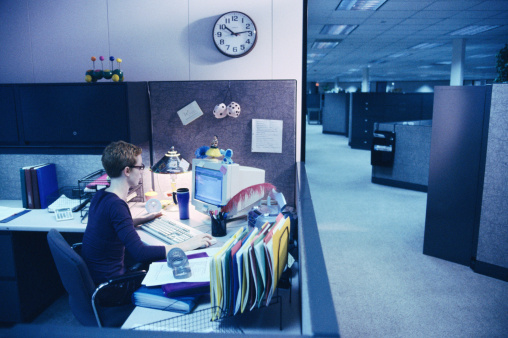 Of course, it's up to you whether you want to celebrate your administrative professionals all week or just the one day. The goal, though, is to show your appreciation in some form or fashion on Administrative Professionals Day or within that week. The following are five ways you can go about doing just that:
1. Tell Them Thank You:
Sam Walton, founder of modern day Walmart and Sams Club once said the following about the importance of a simple thank you:
"Appreciate everything your associates do for the business. Nothing else can quite substitute for a few well-chosen, well-timed, sincere words of praise. They're absolutely free and worth a fortune."
Sam is absolutely right about this. Saying thank you through a card, an email or in person is an easy way to let your administrative professional know they are appreciated. If you choose to go with a card, give everyone in the office a chance to share a personal message as well. You also might consider a handwritten note, as this is a novelty in today's society. Your administrative professional will feel valued and appreciated by this gesture.
2. Send Them Flowers / Give Gifts:
If your administrative professional loves flowers, consider sending them a beautiful bouquet to show your appreciation. If they aren't into flowers, you can send a fruit bouquet or candy instead. However, if they are into a particular hobby, like tennis, you can buy them something that goes along with that. The idea is to get them something they will personally enjoy.
3. Give Them The Day Off:
Oftentimes the best gift you can give someone is time. Therefore, another good way to show your appreciation to your administrative professional is to give them the day off with pay. This will allow them to spend time with their family and/or friends. Just make sure you have someone covering their responsibilities while they are gone. After all, it's no fun for them to miss work if it just creates more work later because things aren't getting done.
4. Treat Them to Lunch or Dinner Out:
You can go about this one of two ways. You can either all go eat lunch out to your administrative professional's restaurant of choice, or you can give a gift card for them to eat dinner later. If you do go out as a group, be sure to call ahead and have a space ready. You don't want to have to stand around waiting for a table to open up.
5. Money, Money, Money:
The easiest, most basic and usually most appreciated way to say thank you to your administrative professional is a monetary gift. This can be in the form of a bonus check, or could include gift cards to favorite stores. The point is to give your administrative professional back part of what they help make your company. After all, without them, your business wouldn't be nearly as well organized and therefore would be less profitable to be sure.
The five ideas listed above can be combined to form a wonderful week worth of celebrations. You can complete each of them, one on each day of the week. Of course, you can simply choose the one or two you like best as well. Just make sure you say thank you to your administrative professional for all they do for you and your company.
Just as a great administrative professional keeps your business running efficiently, so does effective IT support. To learn more, give us at NYNJA, in New York / New Jersey a call at NY (845) 664-4357, NJ (201) 785-7800 or drop us an email at info@nynja.com.