5 Reasons Why Your Company Needs Managed Services
There are many reasons why any sensible business owner should have a managed services provider (MSP) watchdogging your IT network security. With cyber threats like ransomware, HIPAA compliance, PCI compliance, and cloud vulnerabilities outlined by OWASP a major issue in the IT world, business owners need to be duly diligent when it comes to their data center security, as well as business continuity.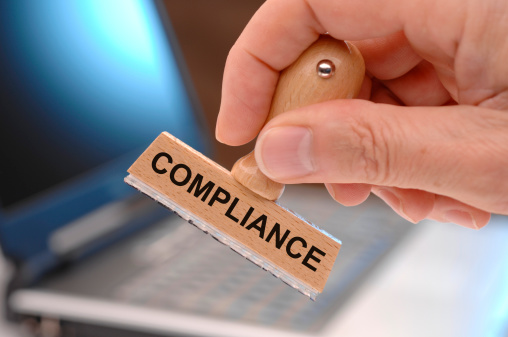 Adding and training extra personnel in the form of an IT department is expensive. Many SMEs are seeing the advantage of hiring already-skilled and trained technicians in the form of a trusted MSP that acts as an outsourced IT department with a turnkey solution to information technology and network security concerns. An experienced managed services provider can actually be much less costly than expanding your company's in-house payroll, and simply makes more sense. Here's why:
Downtime risk avoidance. With the right MSP, your company data network is covered when facing the risk of downtime caused by compliance or cyber threats, natural disaster, or other threat to your overall data center security and backup. Your MSP of choice will be skilled in running continuity plans that give you and your staff guaranteed uptime instead of an unproductive latency period that costs you income while data and operations are restored.
Savings on time and money. Experienced, knowledgeable IT services providers who are tasked with your ongoing data network management will allow your own previously overworked employees to focus on more productive business strategies. And, having that far more reliable IT infrastructure in place shifts your day-to-day business priorities into a much more favorable, advantageous one – free of constantly shoring up things like firewalls, servers, software, mobile device security, etc., and letting you get on with business as usual.
Best practices over cutting corners. With a skilled IT services MSP in your corner insuring your network backup and security is running safe and strong, you can count on adherence to strict industry standards and protocol, such as ITIL V3 best practices and OWASP security guidelines, which gives your global operations the assurance it needs to fully flower on all continents, and also to be sensitive and responsive at a regional level.
Reliable resources at predictable costs. With an experienced managed IT services team on the job, you can rest assured your network security is being handled by professionals who understand all contingencies that can occur, right up to date. This includes proactive and reactive threat prevention; secure mobile and cloud computing assurance; and IT prioritizing that takes your specific company needs into account. All this for usually much less than the cost of hiring, training, and paying salary for an in-house IT department is an easy sell for most small, medium, and large corporations – all of which face cyber security and compliance threats every day, as data centers burgeon in their scope, business dependency, and probable liability.
Meeting compliance regulations. Fiscal year 2015-2016 saw fines being handed out in the millions for HIPAA compliance violations, companies being substandard on PCI compliance as well as SOX compliance. If your company handles medical patient, financial or investment trading information as part of your IT data network, then you have to be in good standing as far as making sure you are hacker-proof. Substandard IT security can mean huge fines, which are routinely being handed out by government agencies such as the DHS to those companies whose clients' sensitive data falls into the wrong hands. A reliable IT MSP is the answer for many to any lost sleep over meeting compliance regulations – a.k.a. regulatory compliance.
NYNJA is the leader in providing managed IT services in New York / New Jersey.  Have questions?  Call NY (845) 664-4357, NJ (201) 785-7800 or send us an email at info@nynja.com.